Celebrating Small Victories
It might seem insignificant, but I firmly believe that the celebration of small victories in our life is important, if not essential, to reaching our highest potential in work, play, and relationships.
I was recently able to watch my niece Madisyn receive her red belt at White Crane Martial Arts in Port Angeles, WA, under the supervision of Master Nicholls. It's nothing too important, just taking off one belt and putting on a different one of a new color. A simple passage from one level to another and shouldn't receive much attention or notice… nonsense!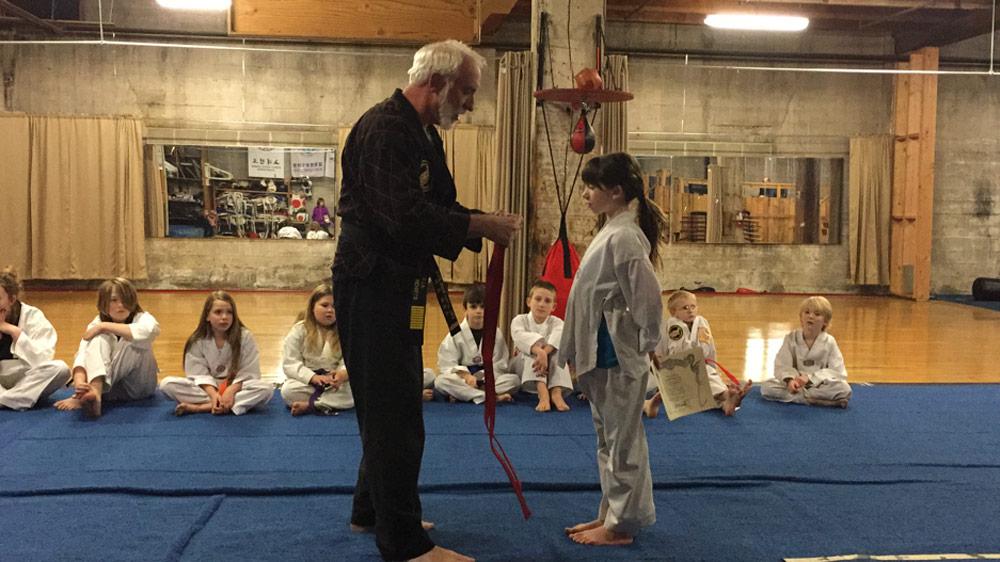 My niece transitioned from her 7th to 8th belt on her way to level 10, a black belt. She has poured countless hours into training and memorizing forms, participating in her first Martial Arts competition this past fall. She respects what she learns and conducts herself with discipline that honors her instructors. During one of my visits to her house I was talking to my sister and happened to look out the window. There in the darkness of her backyard, I could see my niece practicing her forms over and over. Madisyn's red belt deserves to be celebrated.
This idea of celebration has come up at Lux Virtual with the work that we do. An early discussion that Nick and I had revolved around the idea of celebrating the completion of projects. Several of Nick's former employers would work months on a project and when the day finally came to finish it up, instead of celebrating, the leadership brought on the next project and told the team, "Let's get started on this one."
We are determined not to repeat that same cycle of work without acknowledging small accomplishments. It is so much more fun to celebrate each win and take a few hours out of the day when we secure a new project or receive a final payment on a project well done. This often includes celebratory drinks and conversation with one of our mentors. Another one of our favorite celebrations is to head out to watch a movie like Guardians of the Galaxy, choosing a film our wives would probably rather we watch on our own anyways.
One of my recalibrations this year [New Year's Resolutions] if you missed the post from a few weeks ago is just this: celebrate more. Celebrate date nights with my wife and make them more memorable. Celebrate after each increase in my mileage on speed while I'm cycling. Celebrate others in my life when they have significant life events. I am following the lead of my wife on this one and writing more thank you cards and notes when I see something done well.
As the year progresses, I plan to continue to pause on my "tasks" to make a point to appreciate, acknowledge and celebrate the small victories in life.